During July 2004, Alan Stein and I visited the principal Mr. Willem Brummer of General Hertzog High school. He generously gave us a CD of a PowerPoint presentation containing 353 photos. The photos are mostly of students and teachers, spanning the years 1943 - 2001.
The file is huge, about 200 megabytes. Do not attempt to download the file unless you have a very fast broadband internet connection. You can view the PowerPoint presentation, if you have the Microsoft PowerPoint program. If not you can download a viewer here.
PowerPoint Viewer 2003
http://www.microsoft.com/downloads/details.aspx?FamilyId=428D5727-43AB-4F24-90B7-A94784AF71A4&displaylang=en
If you have the Microsoft PowerPoint program you can save any of the photos to your computer.
Click HERE to download and save the PowerPoint presentation to your computer.

Picture of Mr. Willem Brummer below.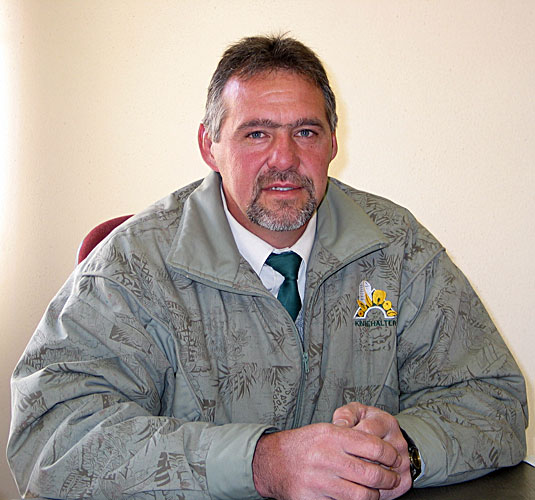 My email address: mannbarry@gmail.com
Copyright © 2007 by Barry Mann. All rights reserved.